Robert Gomez
Assistant Principal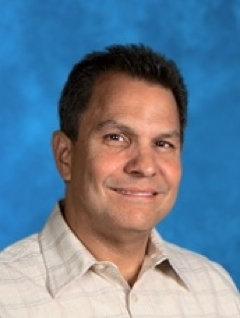 After experiencing two years of teaching at this awesome school, I am honored to join the administrative team. I am looking forward to working with the students, faculty, staff, parents and community members.
I was born and raised in Miami, Florida where I taught business & marketing at a high school and also taught second grade. Before relocating to Crossville, I was an assistant principal at a high school. I received my bachelor's degree in business administration from the University of Miami. Later I obtained a master of science in education with a specialization in educational leadership from Nova Southeastern University. Even though I have over twenty years of teaching experience, I have worked in many other fields such as the travel industry, retail management, and food & beverage. I can attest to the fact that there is nothing more exciting and rewarding than being an educator.
I reside in Crossville with my wife of 34 years. I have one son and four grandchildren that live in Kentucky. My wife and I love to cook and travel. I am looking forward to continuing my career here in Crossville for years to come.